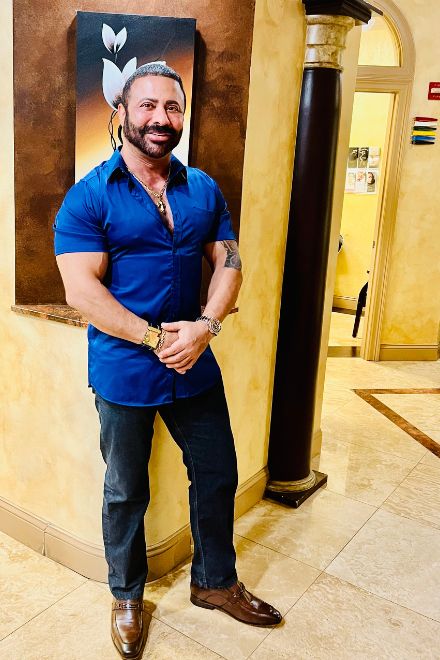 Ranked in the Top 1% of medical residents in internal medicine residency training in the United States when taking in service exams 1997/1998

Chief Medical Officer Cleveland Clinic Superior in Ohio 2015/2016

Board Certified Internal Medicine in 1998 & 2008, Top 10% of doctors

Board Certified Sleep Medicine Since 2009

Clinical Professor of Internal Medicine since 2002 (Ohio University)

Fellow of the American College of Physicians (FACP) since 2002

Outstanding Specialty Physician Award 2004 (Ohio University)

Master Faculty Award 2006 (Ohio University)

Outstanding Primary Care Physician Award 2007/2012 (Ohio University)

Certified Physician Executive 2007

America's Top Physicians 2008/2014 consumer research council of America

1987 Body Building Title Light Weight Winner (Cairo University/Egyptian Universities)

Fitness Trainer/Diet Instructor since 1990
Meet Dr. Joseph Girgis
Dr. Girgis is the Founder and Lead Doctor at Superior Medical Centers. He is focused on providing solid, high-quality medical care at a great value as the main solution for the US health care system. Dr. Girgis strives to provide patients with the highest quality medical care for the best interest of his patients at every medical encounter.
Dr. Girgis is experienced in many different aspects of medicine. He is a Clinical Master Faculty Professor of Internal Medicine at Ohio University, board certified in Internal Medicine and Sleep Medicine, and was Chief Medical Officer at Cleveland Clinic in Ohio.
What sets Dr. Girgis apart, is that he is an established and highly skilled physician practicing for over 20 years in 14 specialties such as; Cardiology, Dermatology, Rheumatology, Endocrinology and Musculoskeletal conditions to name a few. Dr. Girgis has been recognized locally and nationally for numerous awards such as; America's Top Physician Award, Outstanding Specialty Physician Award, Best of 2018 Weston physicians, and ranked in the top 1% of Doctors in Internal Medicine residency training program in service exams. Dr. Girgis is an expert in Hormone Replacement Therapy, and has patients traveling from other states to visit him in his office located in beautiful Weston, Florida.
Superior Medical Center is one of South Florida's top Laser centers treating both medical and cosmetic skin and nail conditions, Laser Hair removal, non-invasive fat reduction laser procedures, vaginal rejuvenation, and pioneer in Non-surgical penile enlargement. Dr. Girgis is a true artist and has a keen eye for symmetry and balance. His motto is, "Perfect face & Perfect Body".
Dr. Girgis is well known for his work with facial fillers, and wrinkle reducers (Botox) providing a natural and well-balanced appearance. Whether you are interested in Hormone optimization, aesthetic and laser treatments, or sexual medicine, Superior Medical Center is your one-stop shop!
Dr. Girgis enjoys helping patients achieve their fitness goals as a Winner of 1987 Body Building Title Light Weight of Egypt Universities.
We pledge to provide our patients with the highest quality medical care while providing them with the highest value saving their hard-earned money from the waste of the health care system, always striving to provide the best medical opinion for the best interest of our patients at every medical encounter, not pressured by hospital systems, insurance companies, or pharmaceutical companies, while continuing to be one of the top Medical Centers in the country through ongoing learning and continuing high level of medical education to bring the best and most up-to-date knowledge to our patients.
Be confident in your decisions of making Dr. Girgis your primary care Doctor by checking out patient reviews online at Health Grades. Dr. Girgis has outstanding ratings both locally and nationally placing him as one of the nation's top physician in the country!